Walk-In Sale, Ship from multiple Locations
To ship from multiple locations in the Walk-In Sale window, you will first need to assign an inventory division to the Walk-In Sale Window.
Click MenusSQL > Maintenance.
Click Maintenance > Divisions then click Division Accounting.
Click Edit and you can assign your inventory location in the bottom right corner.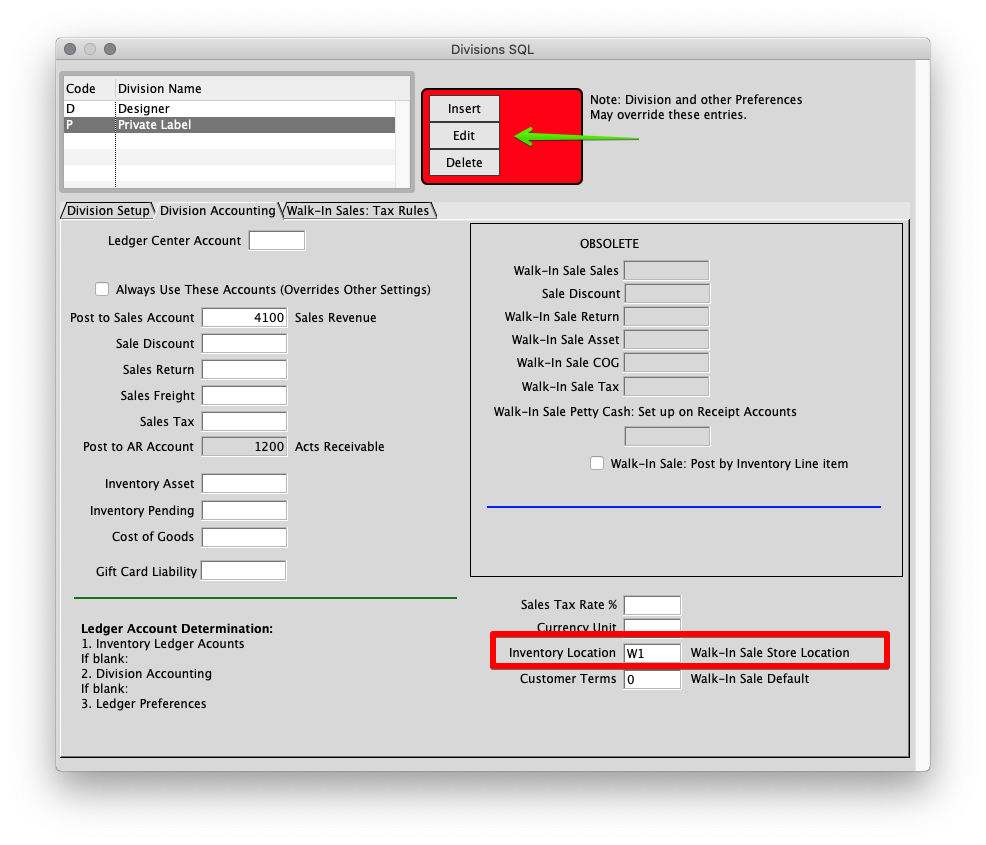 Now you will see that your inventory location is reflected in the WIS Window.
This location will always be the default inventory location for Walk-In Sales.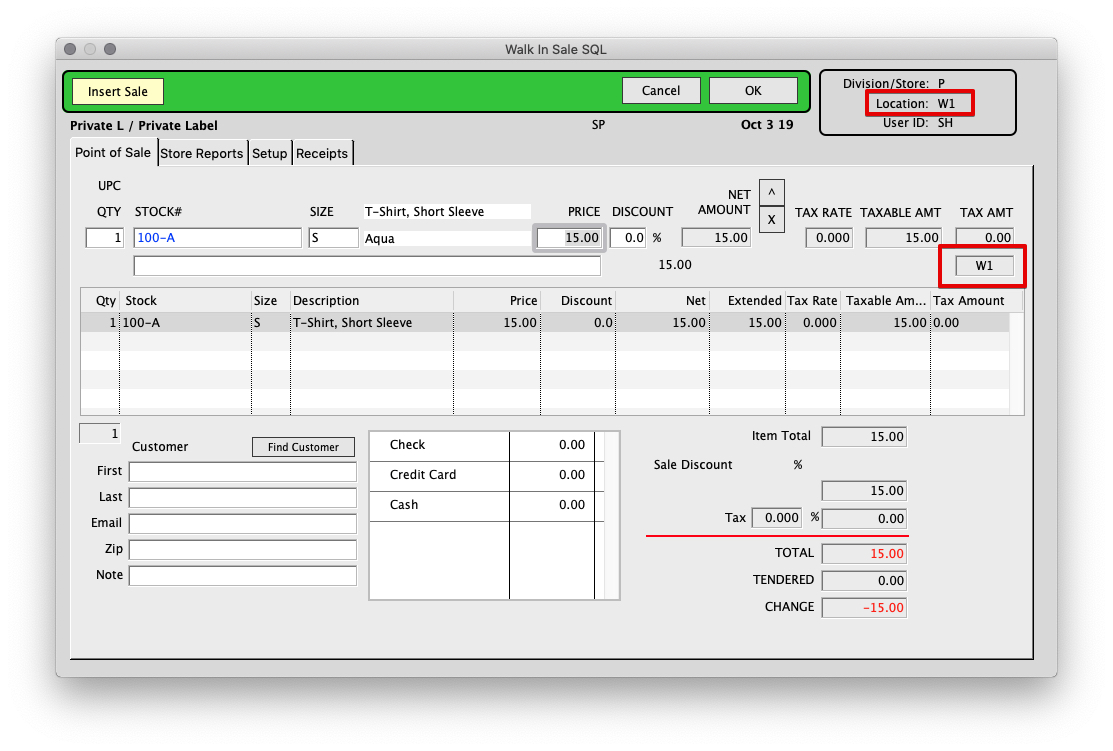 If you want to ship from another location you will have to change the location upon inserting a sale.
Insert the sale item and before tabbing through all of the fields click the item's location code and you can edit.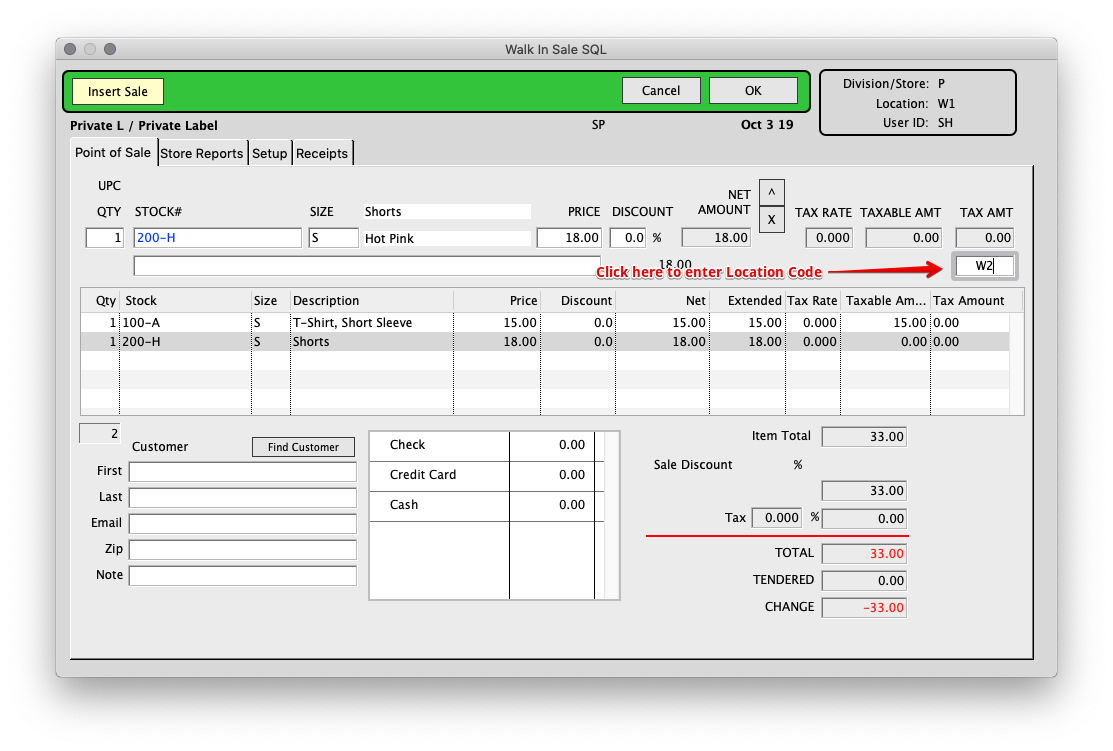 Receive payment and click OK.  You will now see this message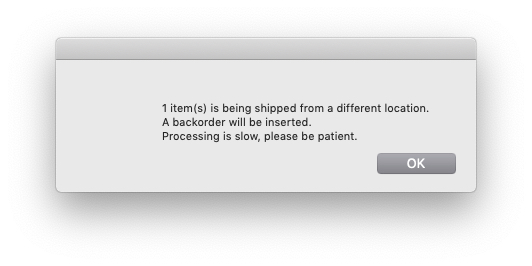 You can now see a link to a newly created invoice that corresponds with the sale.  Simply click Invc in the bottom left to view.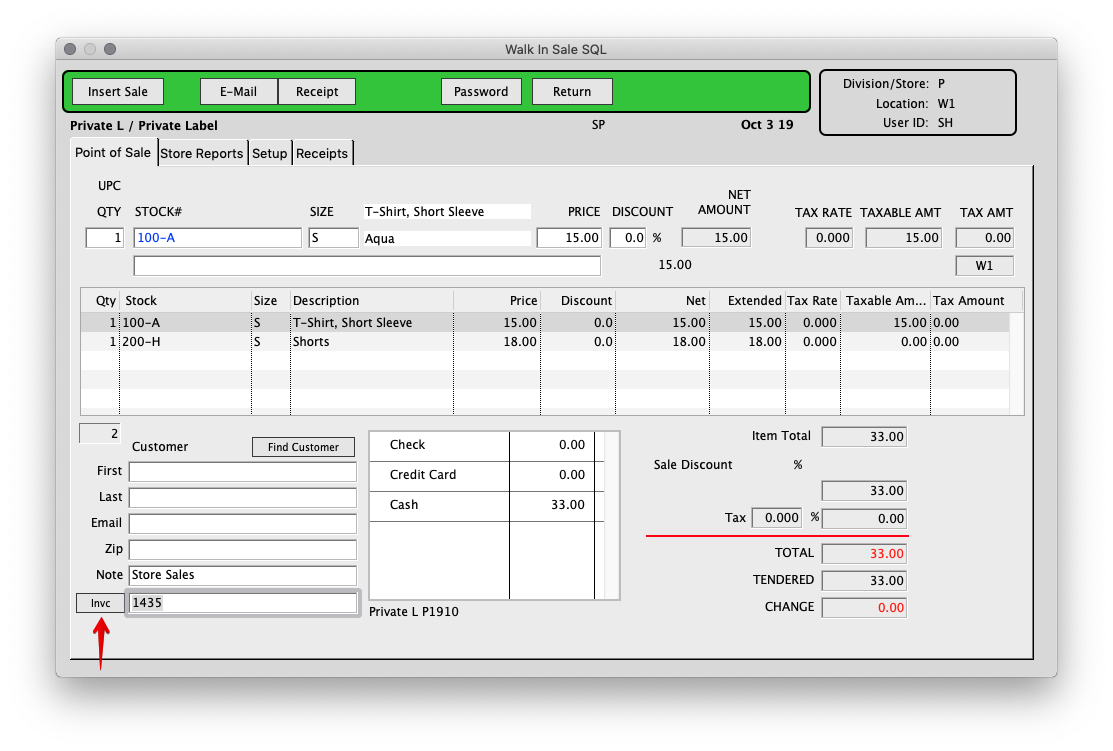 The new invoice will have a memo that reflects the above processes.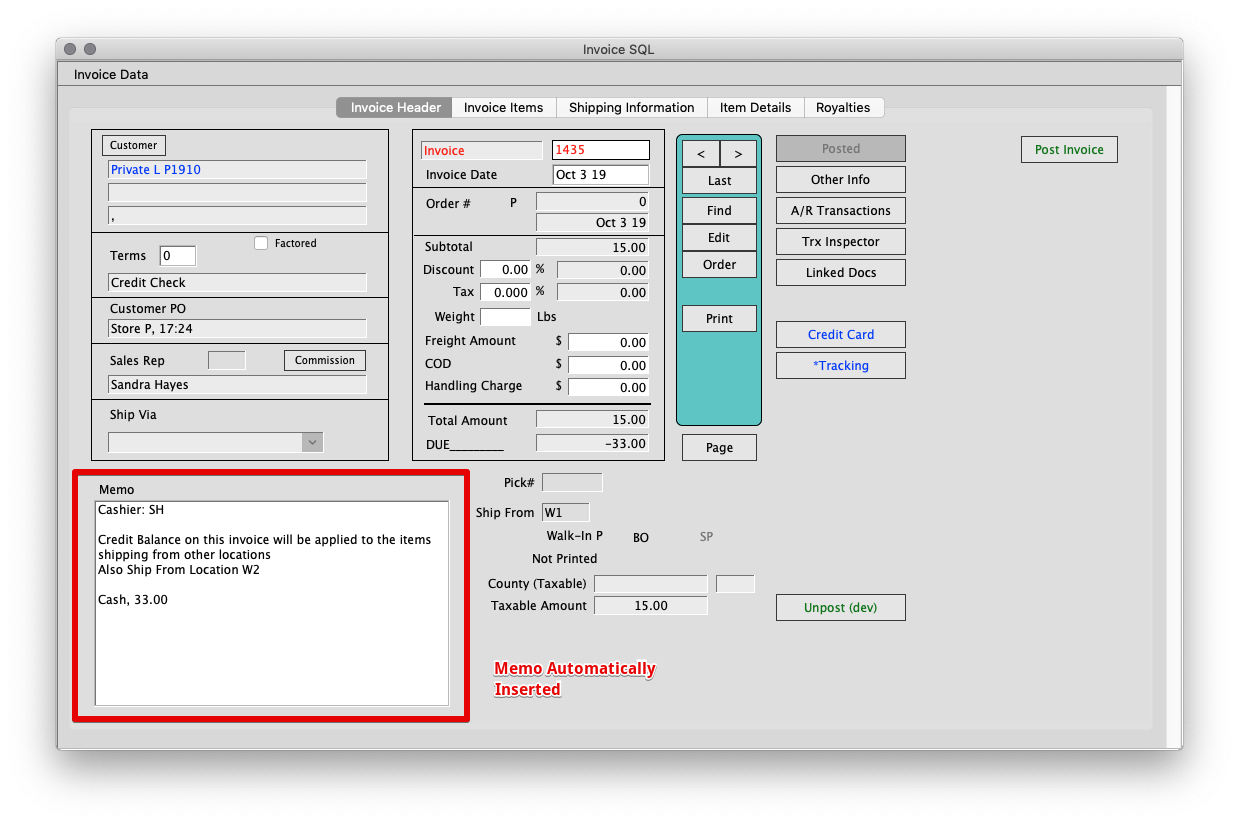 If you click the Order button on the Invoice window it will take you to the new order with an automated memo reflecting the sale process and payment information.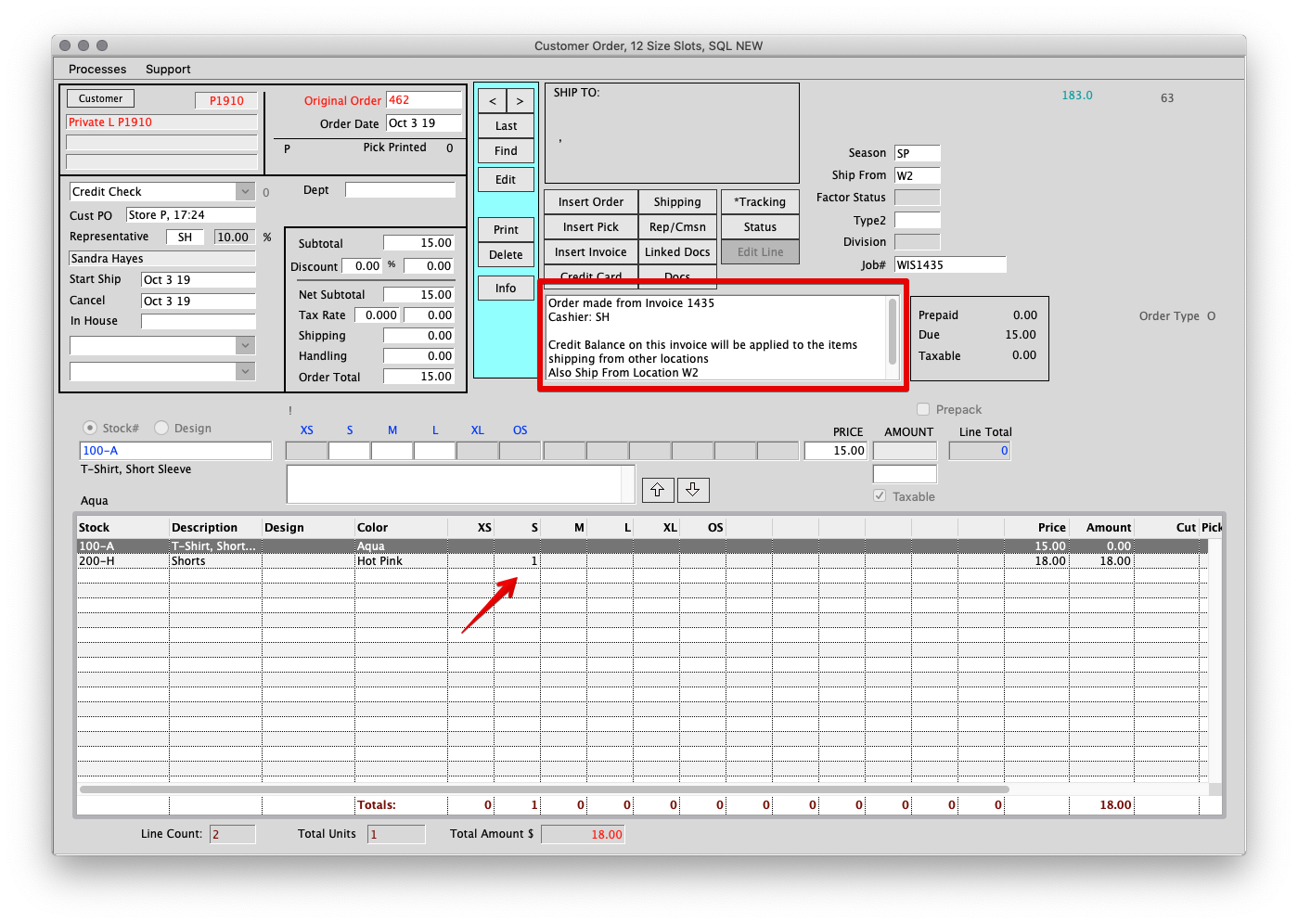 ---
Revised by SH 10/7/2019