Vendor Prepayment
---
To make a Prepayment (2 Options)
Option 1
Vendor Window
Find Vendor and Click Prepay: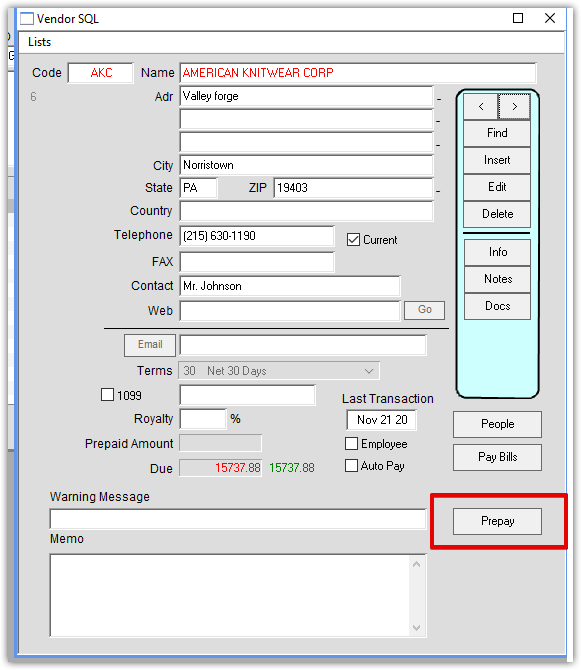 Select method of payment and click OK: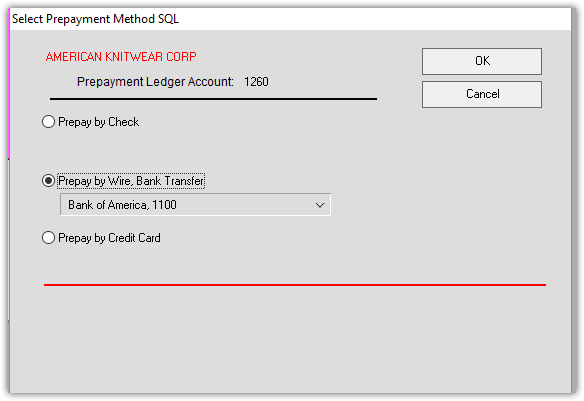 In this case I chose pay by bank transfer.  Enter amount and Description. The default off set account is 1260.
Click OK: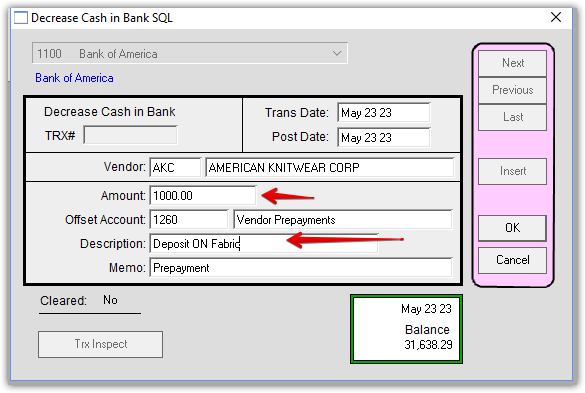 On the Vendor window, go to Lists > Prepayments to see the prepayment accounting.
You will also pre-paid amount on the main Vendor window: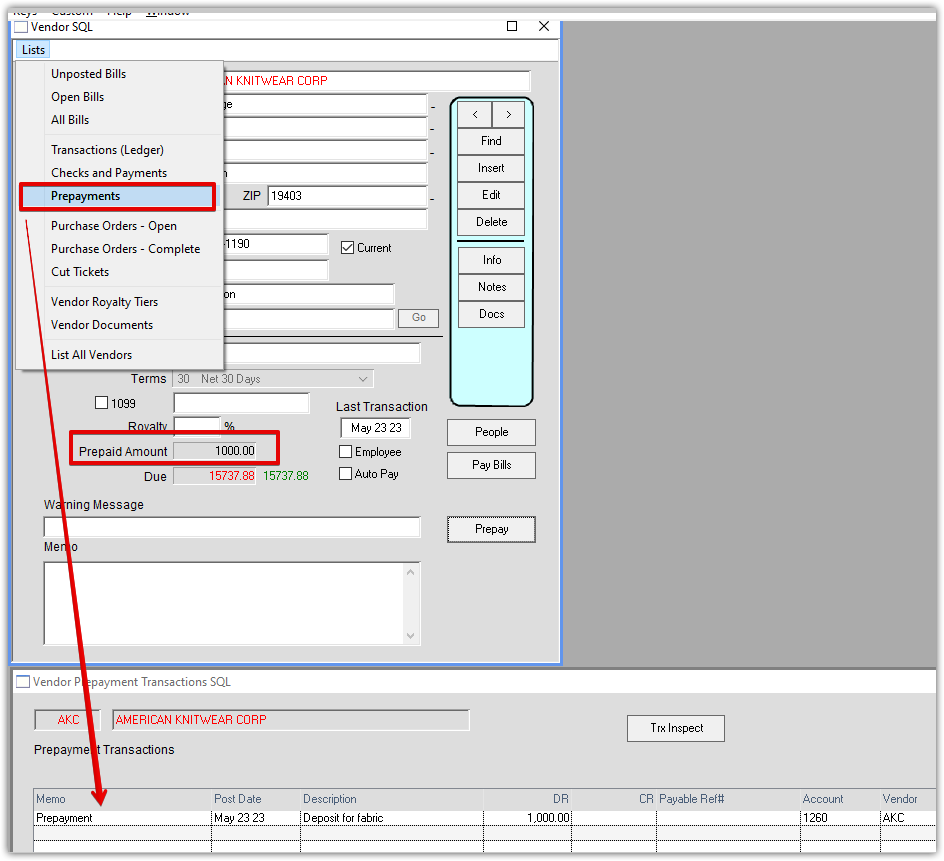 Option 2
Make a Prepayment to a Vendor Using a Finished Goods PO:
If you want to link the prepayment to a Vendor Purchase Order, find the PO first.
Click the Prepay button: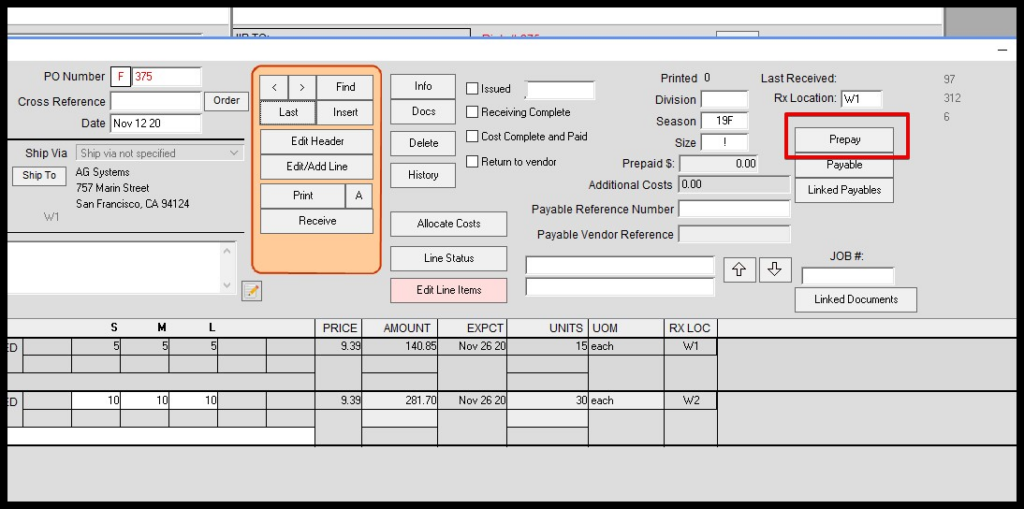 Select method of payment and whether or not you want it linked to the current PO: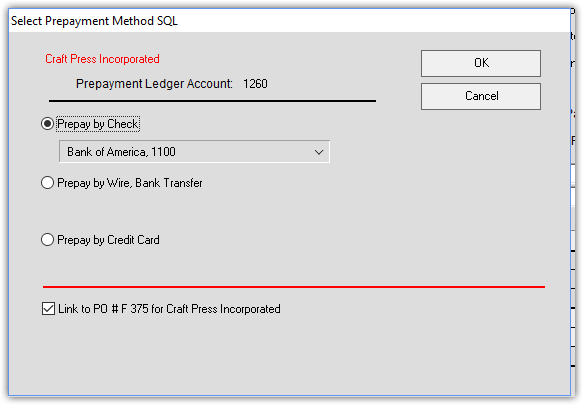 Click OK
Enter prepayment amount: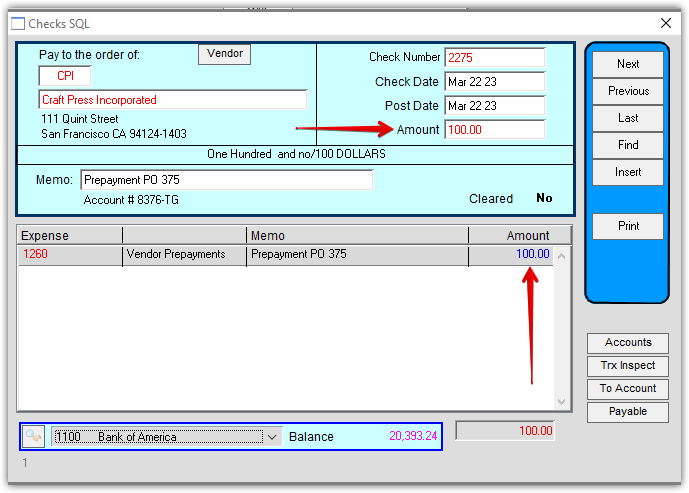 Depending on preferences, or if 1 prepayment is made for multiple POs, the prepaid amount can be entered on each PO.
The recording of the prepaid amount on the PO is a non-accounting function and for your convenience only.
On the Vendor window, go to Lists > Prepayments to see the prepayment accounting: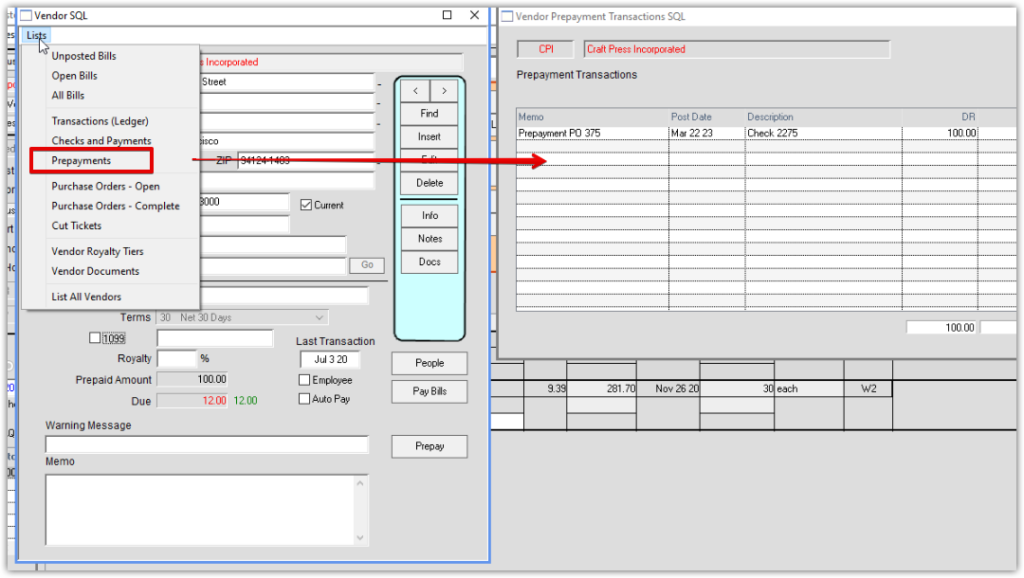 ---
Revised 5/22/2022 by HS