Upload Pictures (PF7)
To upload pictures from Perfect Fit to a remote server go to:
Menus > Inventory
Remote Data > Upload Pictures
You will see a list of inventory items and their associated pictures.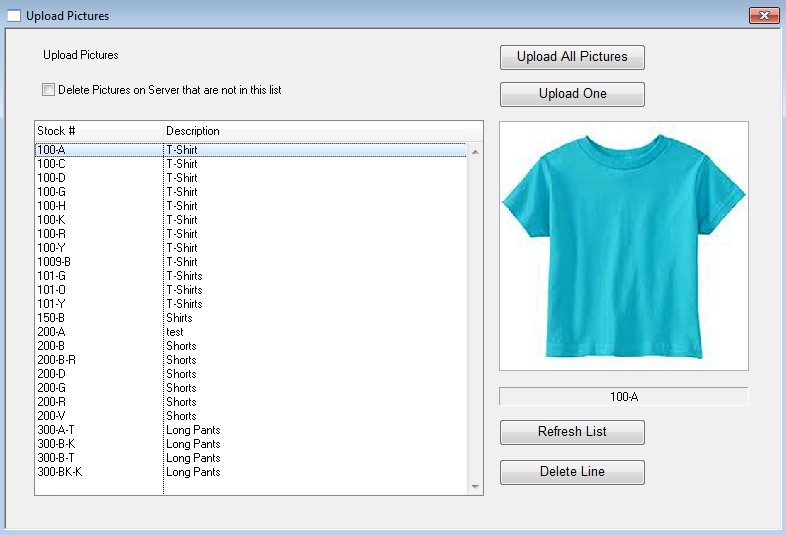 You can use the Upload All Pictures to upload every picture in the list to the remote server, or you can upload a single picture via the Upload One button.
To refresh the data as seen in PERFECT FIT click the the Refresh List button.
To delete an item from the list click the Delete Line button. This is a temporary delete and does not remove the item from the upload list.
Note: If an image is not showing verify that it can be viewed in the Picture window by going to Stylemaster > Other Data > Picture.
Make sure you see the picture there and make sure the Stored Name field is filled in. Once that is verified, go to Remote Data > Upload Manager.
Highlight the item in the list on the left then click the Update Stock# button. This will update the data on the remote server and then you
should see the missing picture.