STATEMENT TO CUSTOMER, SINGLE
To print or email a single customer statement follow the steps outlined below:
1. Navigate to Menus > Customers
2. Find the customer you want to send a statement to.
3. Click the TRX button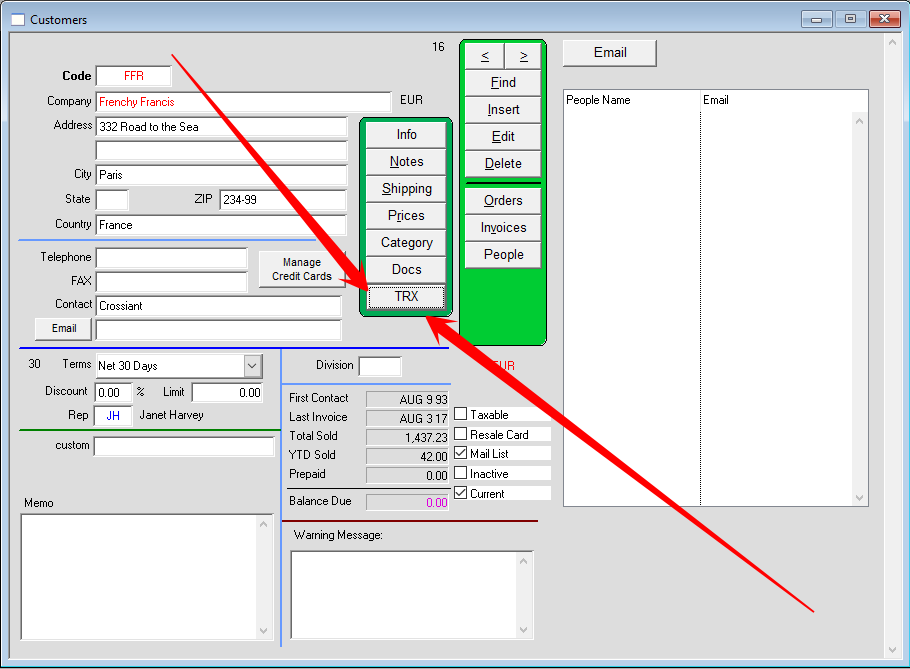 4. Pick a statement format to use and click the appropriate button.
[Statement Trx] = Statement with payment transactions included.
[Statement Inv] = Statement with a balance due
[Statement: Print A] = Statement using forms editor
5. Review that the statement message is what you want and that the margins are appropriate.
If okay you can click [OK] to generate it or click [E-mail PDF] to email the statement from Perfect Fit.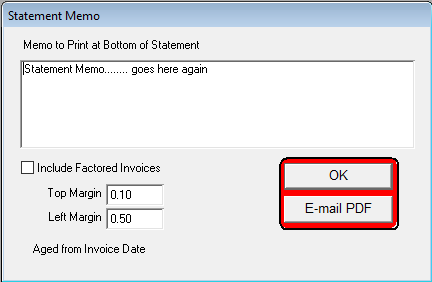 ---
Created 9/7/2017 – GE