REVERSE ADJUST RECEIVABLES TO INVOICES
To reverse an Other Credit to Invoices transaction due to a data entry error.
Note: If the transaction was applied to the correct customer, but the wrong invoice, use Commands > Apply Credits to move the A/R from one invoice to another.
Find the Customer
Go to Commands > Adjust receivables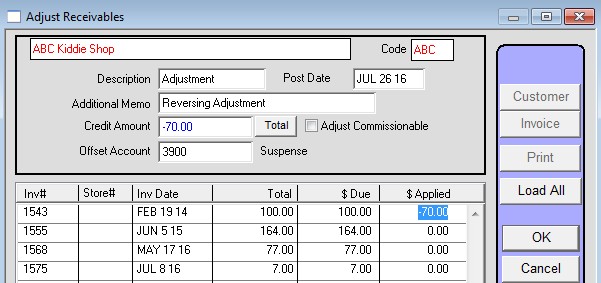 If the invoice you want to adjust does not appear, Click the Load All button to show all paid invoices
Enter a MINUS Credit Amount against the original account for the transaction.
Note: If you do not know the original offset account use the Transaction inspector for that invoice to see the original posting.
Enter a MINUS Amount applied against the invoice.
Click OK
---
Revised 7/26/216 – SV