Reverse a Wire Payment on a Payable
To reverse a payment made by wire:
Menus > Payables
Find the Payable that has the wire payment you want to reverse and click the Adjust A/P button.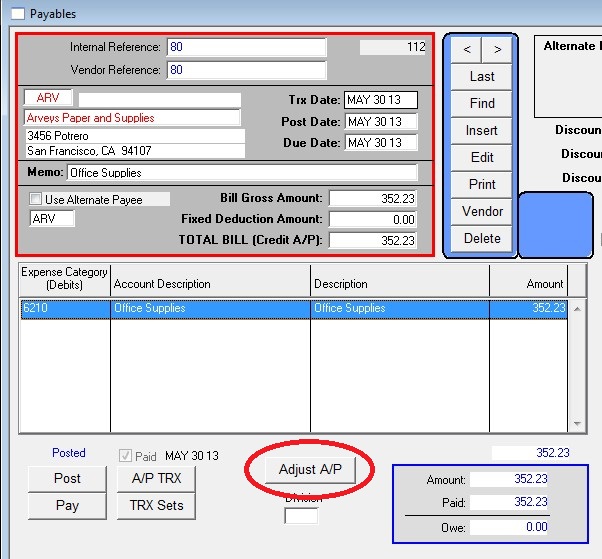 Click Yes to Load All payable when prompted. If you don't receive the prompt, click the Load All button in the window that appears (Adjust Accounts Payable).
Enter the Post Date, Description, and Memo.
Enter a negative amount in the Credit Amount field (the amount you want to reverse).
Enter the bank account in the Offset Account (the bank account should be the bank that was used in the initial wire payment).
In the bottom window pane, enter the same negative amount in the Applied field.
Make sure only the payable you want to reverse has the Applied field filled in. All other lines, if any, should have $0.00 in the Applied field.
Click OK.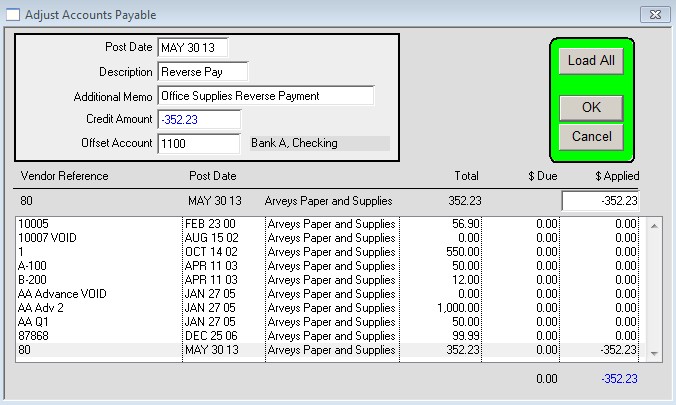 The payment is now reversed and the Payable will show as unpaid.