Purchase Order – Customer Order Link Batch
Adding items to the PO occurs in stages.
1. Insert a PO but don't enter any line items. Click on OK. Then click on the Link Details button.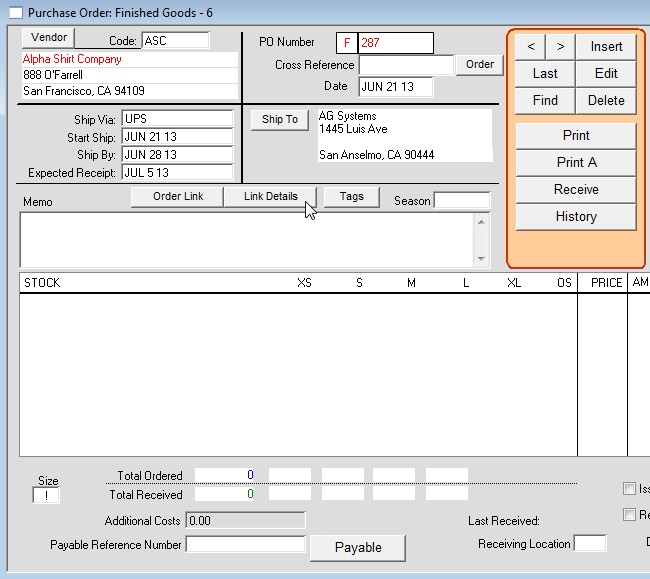 2. Click on the 'Batch Build' button to open the Batch Build PO window. The window allows you to assign items to the PO based on order dates, vendors, and/or for a single style.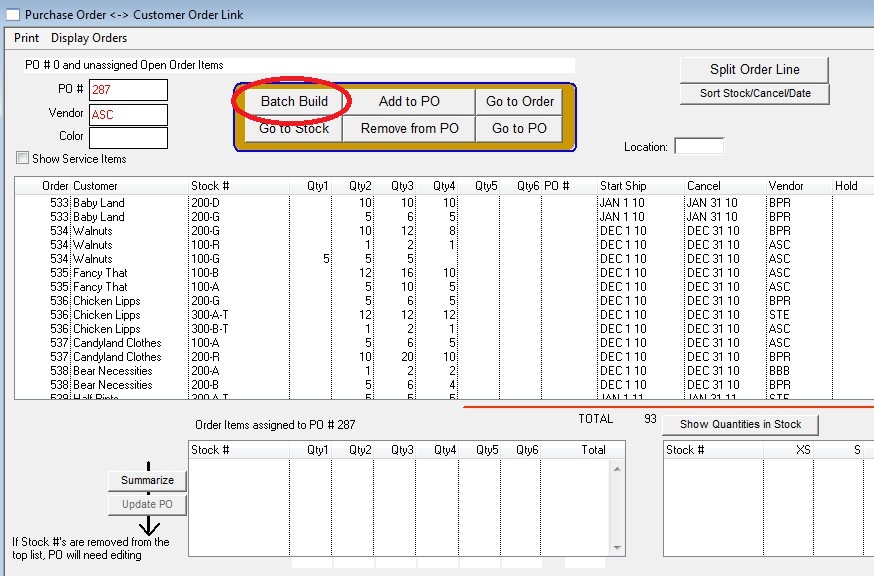 3. Set your criteria and click OK and the items will be ready to be added to the PO.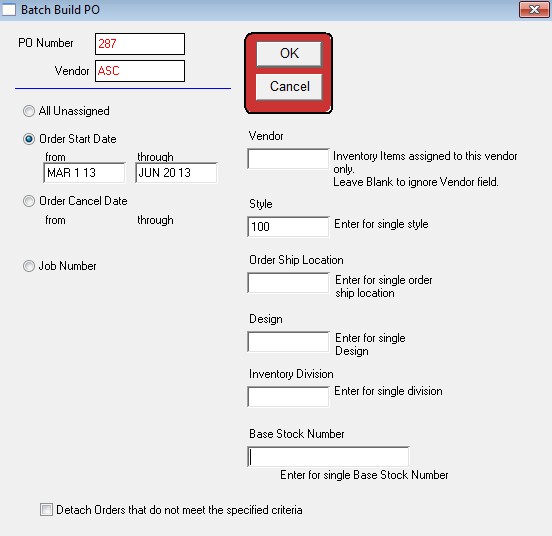 4. Click the Summarize button, then click the Update PO button.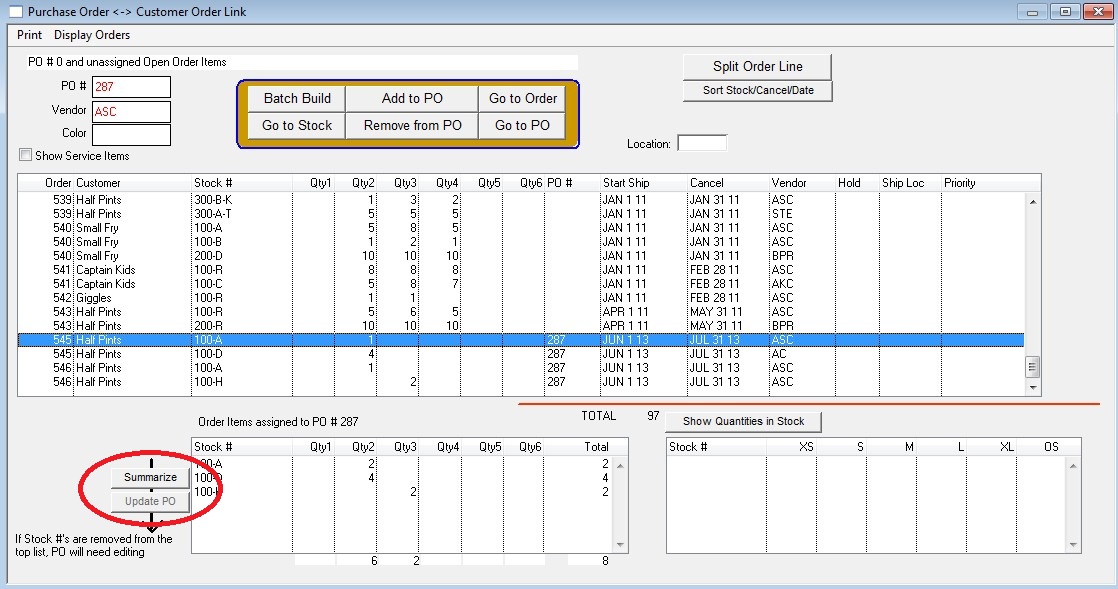 5. Lastly, click the Go to PO button to see the finished PO.