Paying Payroll Taxes
To pay payroll taxes go to Menus > Payroll > Transactions. Under the transactions menu you will see various tax types to pay. Start with "Pay Federal" and go down the list until you've paid all necessary taxes.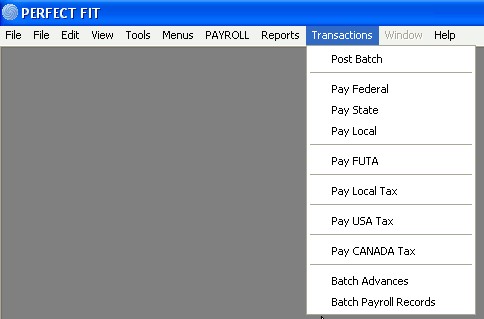 Each time you select a tax type to pay it will display a window with the relevant information. Click insert and select the Bank Account you want pay the taxes from. Tab through the rest of the fields, editing if necessary. When done press "OK". Repeat the process for the rest of the tax types.