PAY BILL VIA WIRE
Perfect Fit allows you to pay your vendors by wire transfer. To bring up payables for payment go to Menus > Checks/Payables > Checkbook > List Open Bills. The payables must be posted.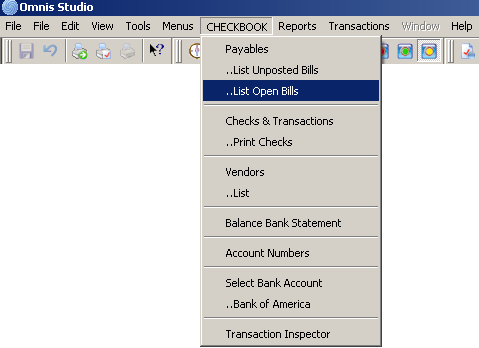 A list of open payables appears. Hightlight the payables you want to pay. Hold down the shift key to choose more than one. Go to Transactions > Adjust A/P.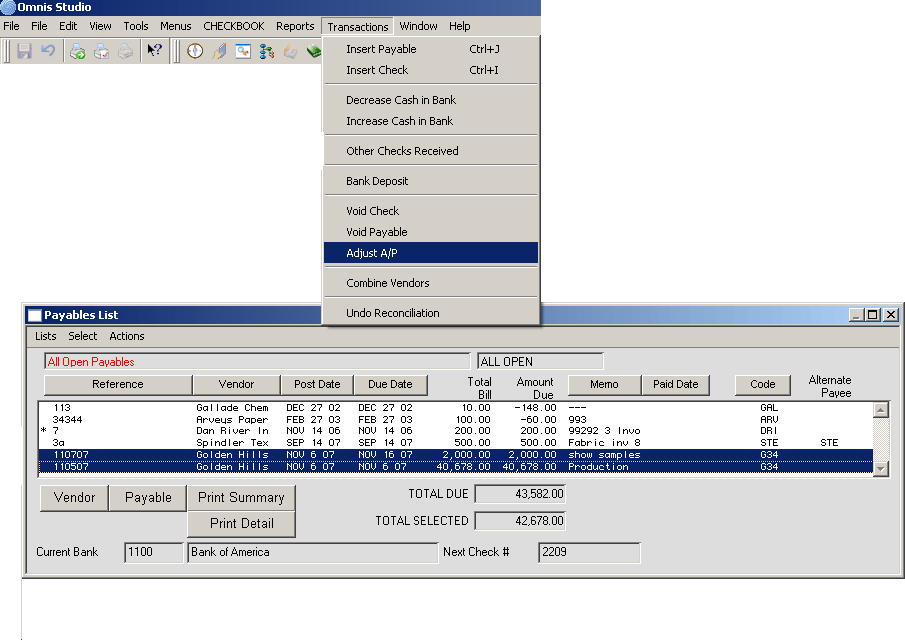 The window opens to apply payment. Today's date shows up as the default. Edit if needed. Under Description enter Wire. In the additional memo field enter the wire transfer number given to you by your bank. Enter this number so you can see what transfer was applied to these payables. The offset account will be the bank account from which you are taking the funds. Enter the amount under $ Applied. Click OK when done.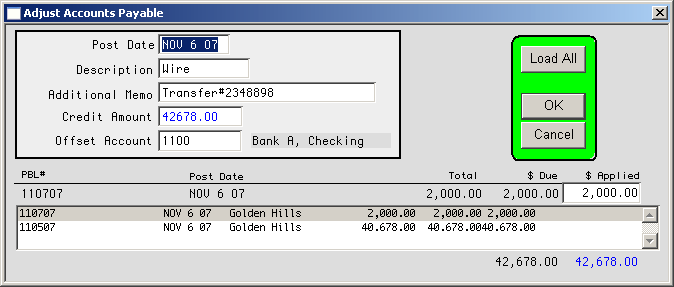 Notes:
-To reverse a wire payment follow the same procedure except use negative amounts.
-If there are bank charges associated with the transfer, they need to be entered in the Checkbook, under Transactions > Decrease cash in bank.