Order Entry Add-ons
If you want to add designs to stock items on the fly, you can do so by utilizing Perfect Fit's Order Entry Add-ons.
You will need to change your preferences first.
In the menus click MenusSQL > Maintenance.
Maintenance > Preferences > Orders > Order Window.
Click Edit and select preference #6.
Click OK.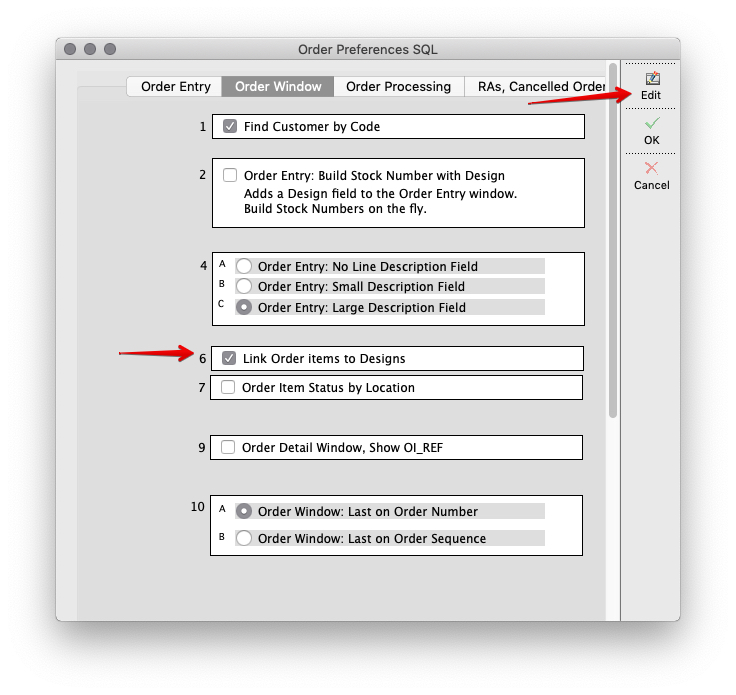 Close this window and open MenusSQL > Orders from Customers.
On insert, you can now link Design Codes to Stock Numbers and add Line Notes to the items.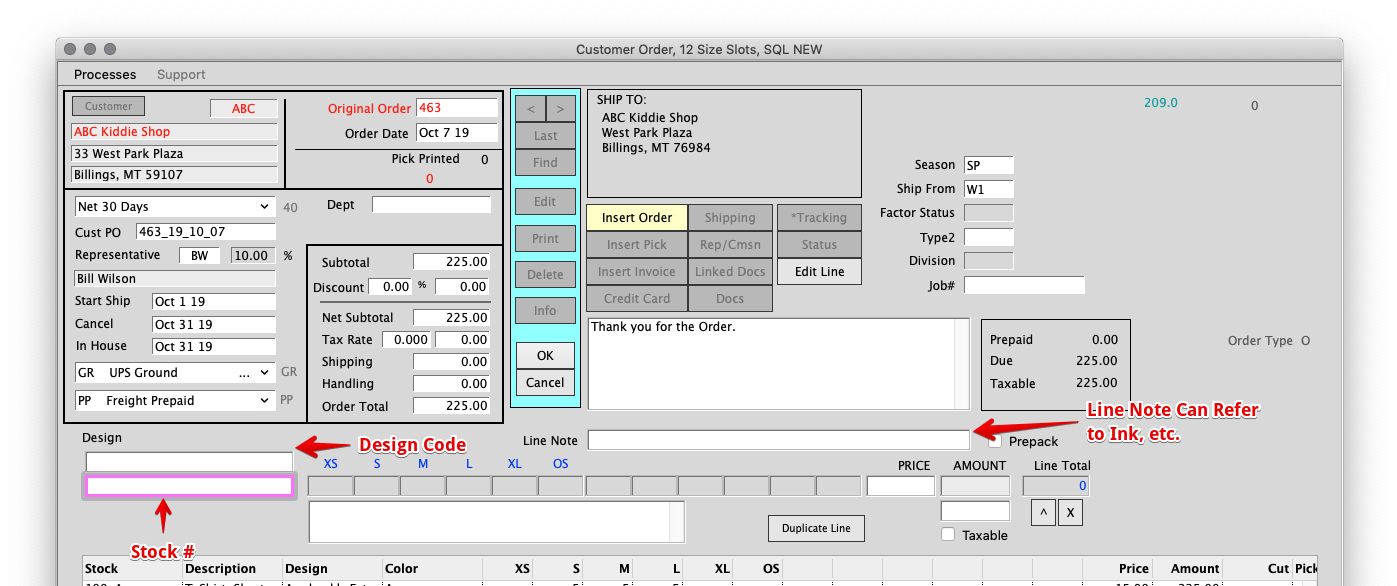 You will need to first enter your Design Codes into the system to be able to use them here, but Line Notes can be whatever you want them to be.
To enter Design Codes for use in the Order Window:
Go to MenusSQL > Inventory Finished Goods
INVENTORY > Design Codes
In this window you can insert your preferred Design Codes.