Measurements(PF8)
To start using measurements you first need to define your Measurement Groups and your Measurement Definitions via Inventory > Definitions > Measurements.
You must first Insert a Measurement Group.  Click Insert on the left side of the window.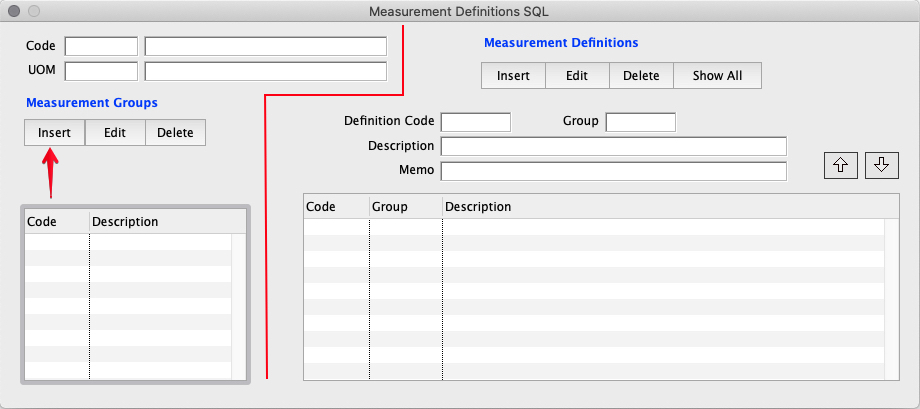 Enter a Code, Description, Unit of Measurement(UOM), and UOM abbreviation for the Measurement Group.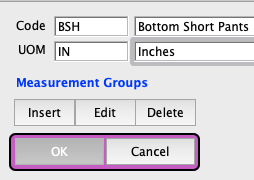 Click OK.
With the newly created group selected, click Insert on the right side of the window to define your Measurement Definitions.

The Measurement Group will be populated from the list on the left.
Click OK when done entering Definition Code, Description, and Memo.
To add a Measurement Group to a style go to Inventory Stylemaster > Other Data > Measurements and Click Add Group.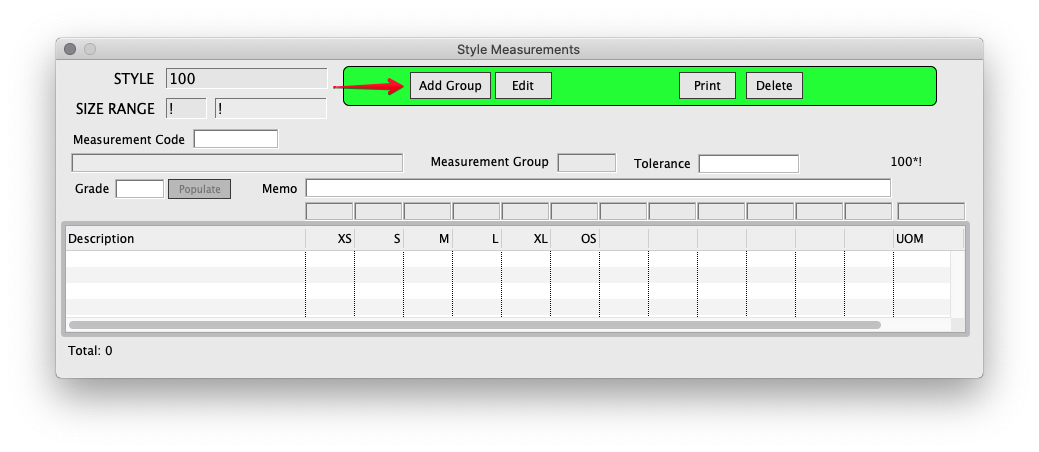 Select your group from the dropdown.

Enter the Grade and the Measurement of your first size.  Click Populate to fill in the other sizes based on the grade.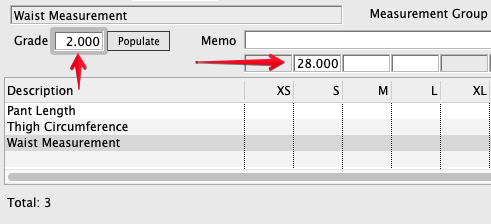 Set Tolerance at this point as well.

Click OK.
Select other Measurement descriptions and click Edit to add Measurements, Grades, and Tolerance to those descriptions.
Click OK when finished.
---
Inserted on 2-11-20 by SH