Ledger Cut Receiving
The following procedure will credit the Raw Materials ledger account, and will debit the Finished Goods account when you receive items on a Finished Goods Cut Ticket.
1)
Menus > Maintenance
Maintenance > Preferences > Production & Cut Tickers
Place a check in the box for these two preferences:
– Require Complete Cost Entry before Receiving on Cuts
– Insert Transactions when Receiving on Cuts
Note: The preference number may be be different in your version but the description will be the same.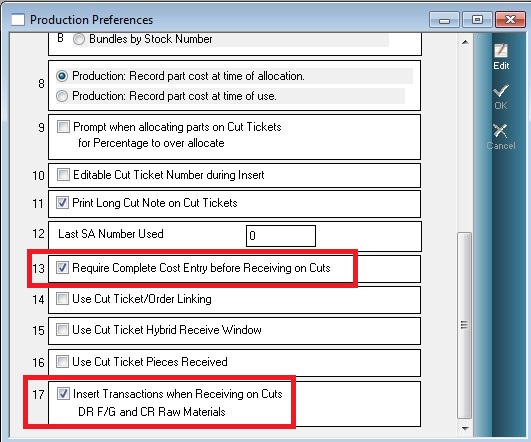 2)
Insert a Cut Ticket
Allocate and Use the parts (place a check in Parts as Used and Costs are Done)


3)
Then Receive finished items via the "Receive 2 button".
In the Receiving window you'll notice that Insert Ledger Transactions
and CR Parts Asset, Not WIP are automatically selected.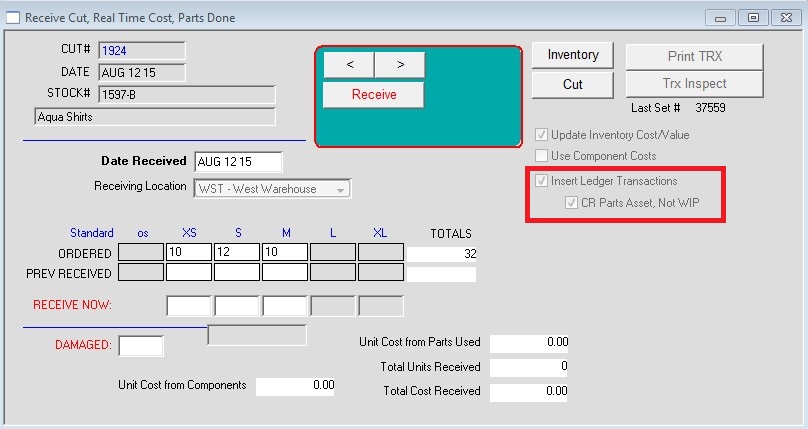 4)
After you receive the items you'll notice a new transaction set # in the top right.
If you click the Trx Inspect button you will be taken to the transaction details window.
There you can see debited and credited accounts.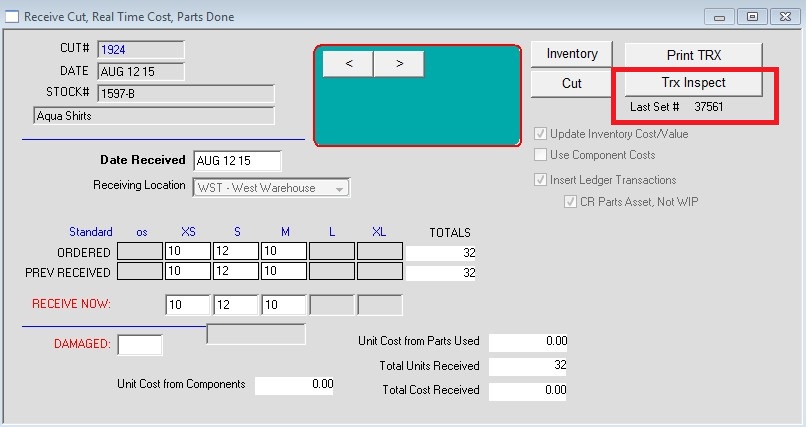 ---
Created 8/12/2015 – SV