How to Edit or Delete a Field
Click a field to select it. An outline of the field will be visible upon selection, as seen in the small blue oval. To edit a Text field place your cursor in the Text box of the General properties tab, as seen in the large blue oval below. Edit the text as necessary. If you are editing a Data field then you will edit the information in the Dataname box instead of the Text box.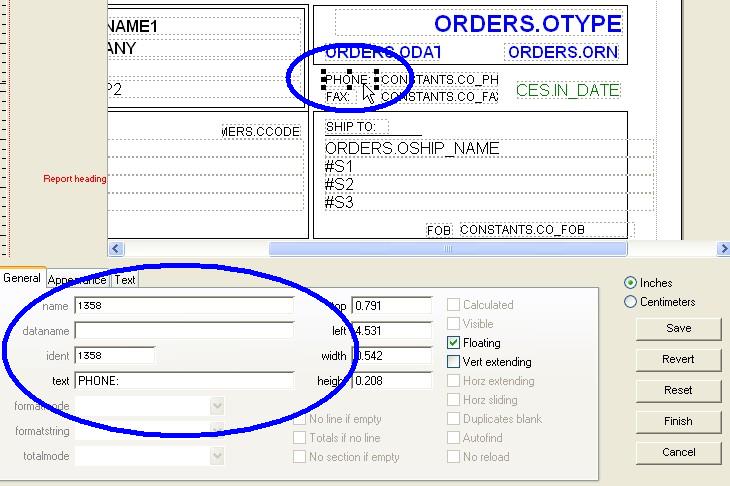 Font settings can be altered via the Text tab.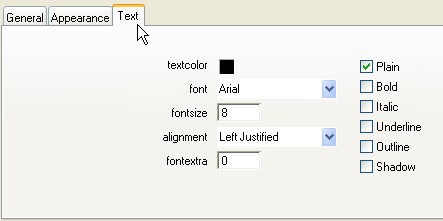 To delete a field just select the desired field and press the "Delete" key on your keyboard.