Exporting Email Addresses
Menus > Customers
Reports > Customers > Build People List
Click the Build People List Button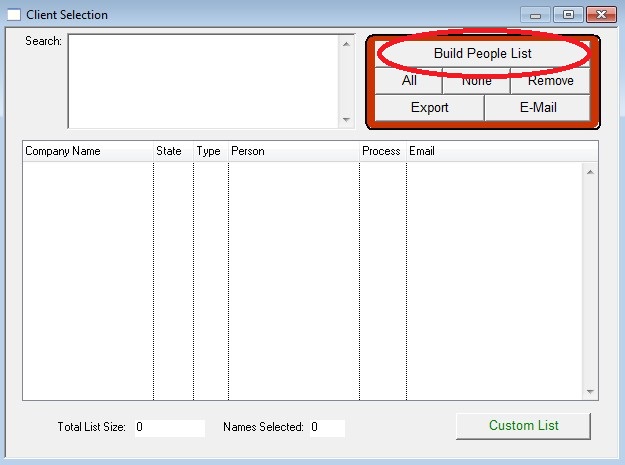 Click the Clear List button to remove search criteria.
Clearing the list allows you to export the emails for all contacts stored in the Contact Manager.
Note: If you want to filter the results you can enter criteria in the fields as needed.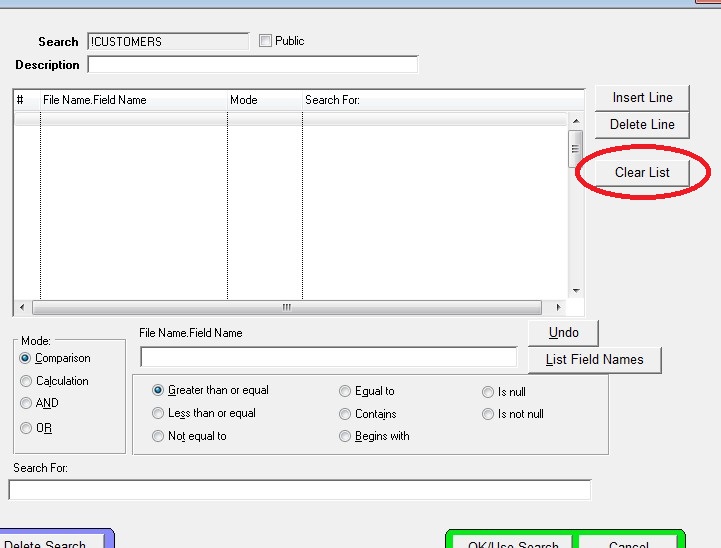 Click the OK/Use Search button and you'll return to Client Selection window.
The window will populate with contacts from the Contact Manager.


Click the Export button.
Name the file and save to your desired destination.
---
Created 4/17/2015 – SV