Customer Pictures
To add pictures to the customer file go to the Customer window and do the following:
1) Click the Info button
2) Click the Pix button.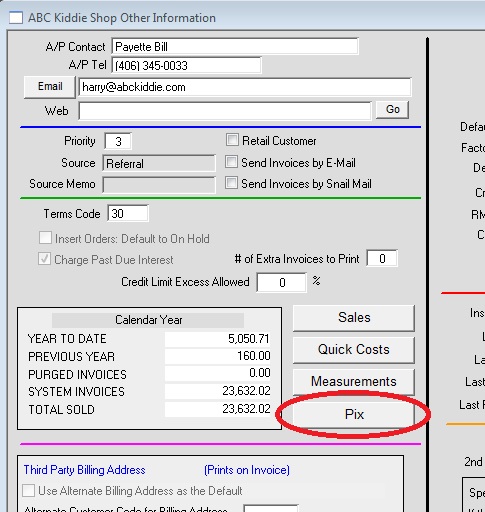 3a) Clicking the Pix button will automatically create a CUSTOMER.TXT file in your PFIT folder.
This file tells Perfect Fit where to find the pictures.
By default you do not need to do anything with this file.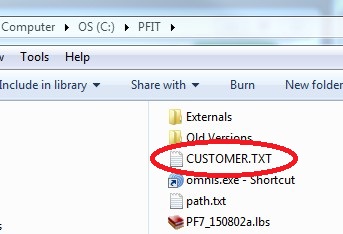 The CUSTOMER.TXT only needs to be edited IF you want to change the location of the pictures.
3b) When you click the PIX button a CUSTOMER folder is automatically created in the PFSHARED folder on the C Drive of the server (or main computer). The CUSTOMER folder is where you will store your customer pictures.
4) Name your customer picture with the customer's code, then an underscore, then their name.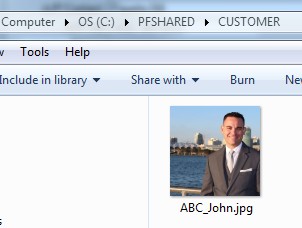 Then the image will appear the next time you press the Pix button.
You can have up to 3 images per customer.
Note: The images must be created to these specs.